On some Greek islands, the international crowd is so dominant, "you may miss what Greece is all about," says Indiana-based travel agent Kelly Shea of Kelly Shea Travels.
Not so in the islands of the Saronic Gulf, where well-heeled Athenians meet for leisurely beach lunches of fresh-grilled whole fish with lemon and olive oil and stroll coastal boulevards or hike through pine forests. This island chain, set at the foot of the rugged Peloponnese peninsula, is just west of Athens, so close to the city that some locals commute back and forth. To its north is the ancient capital of Corinth, and just east are coastal towns such as Galatas, with rustic charms. 
Read more: How to Sail the Greek Islands in the Sybaritic Summer of 2021
And yet, this archipelago is passed over by most tourists, who instead head to far more crowded, less convenient island locales. That makes it a perfect choice for 2021. Here are three ways to get in on the scene.
Day trips with a speed boat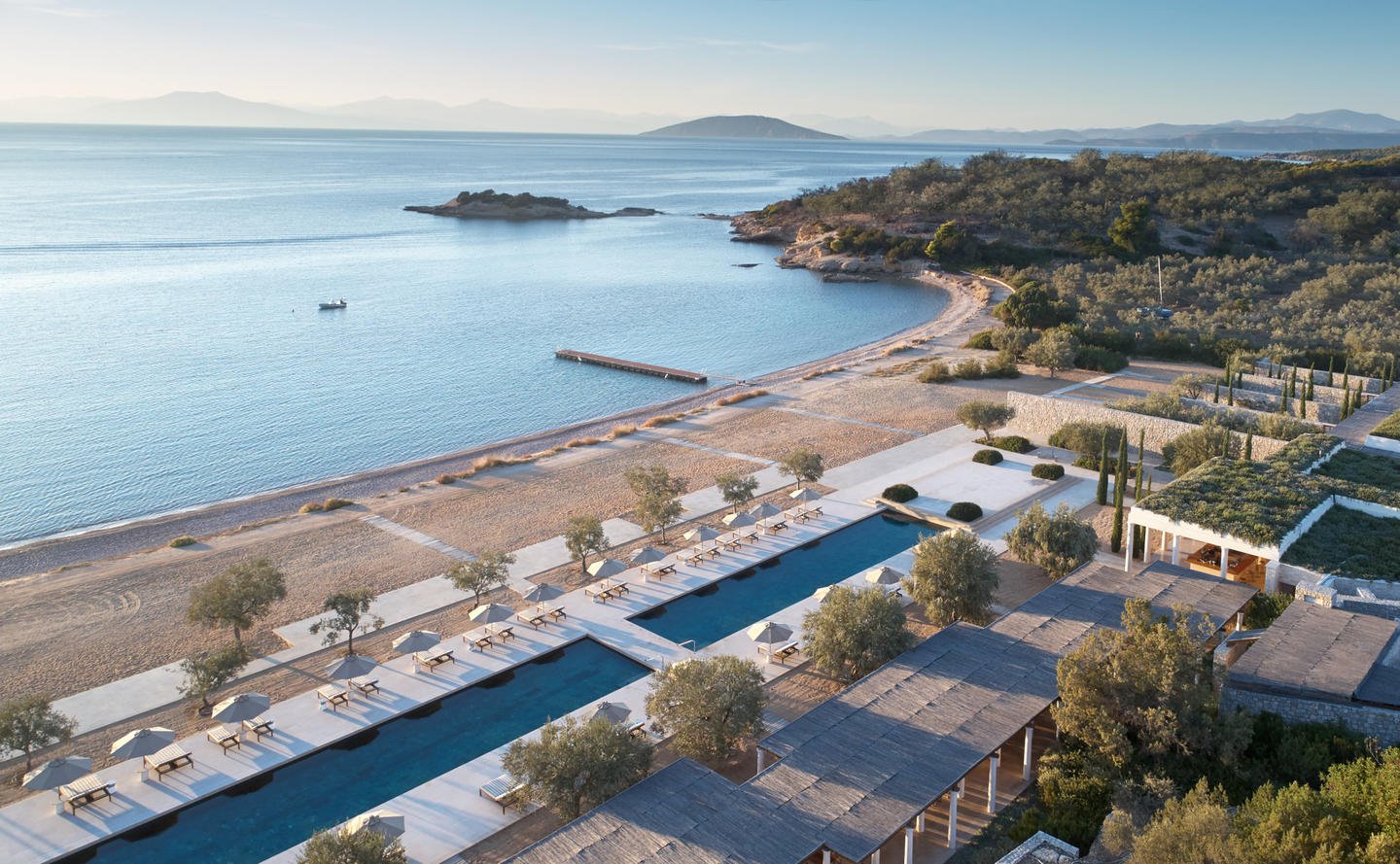 Stay at the posh Amanzoe in Porto Heli, where accommodations come with private plunge pools and villas are surrounded by olive groves. The staff can arrange a private dayboat to take you to private-feeling beaches such as tranquil and translucent Xylokeriza, set on the southeastern side of Spetses and accessible only by boat. For something wilder, steer toward the rocky, mostly uninhabited isle of Dokos, whose coastline is punctuated by a handful of pristine beaches. Want to explore another town? Head down the coast to the small island of Monemvasia and hang out in the fairytale surroundings of a medieval town impressively built into an enormous stone plateau.
Sailing the old-fashioned way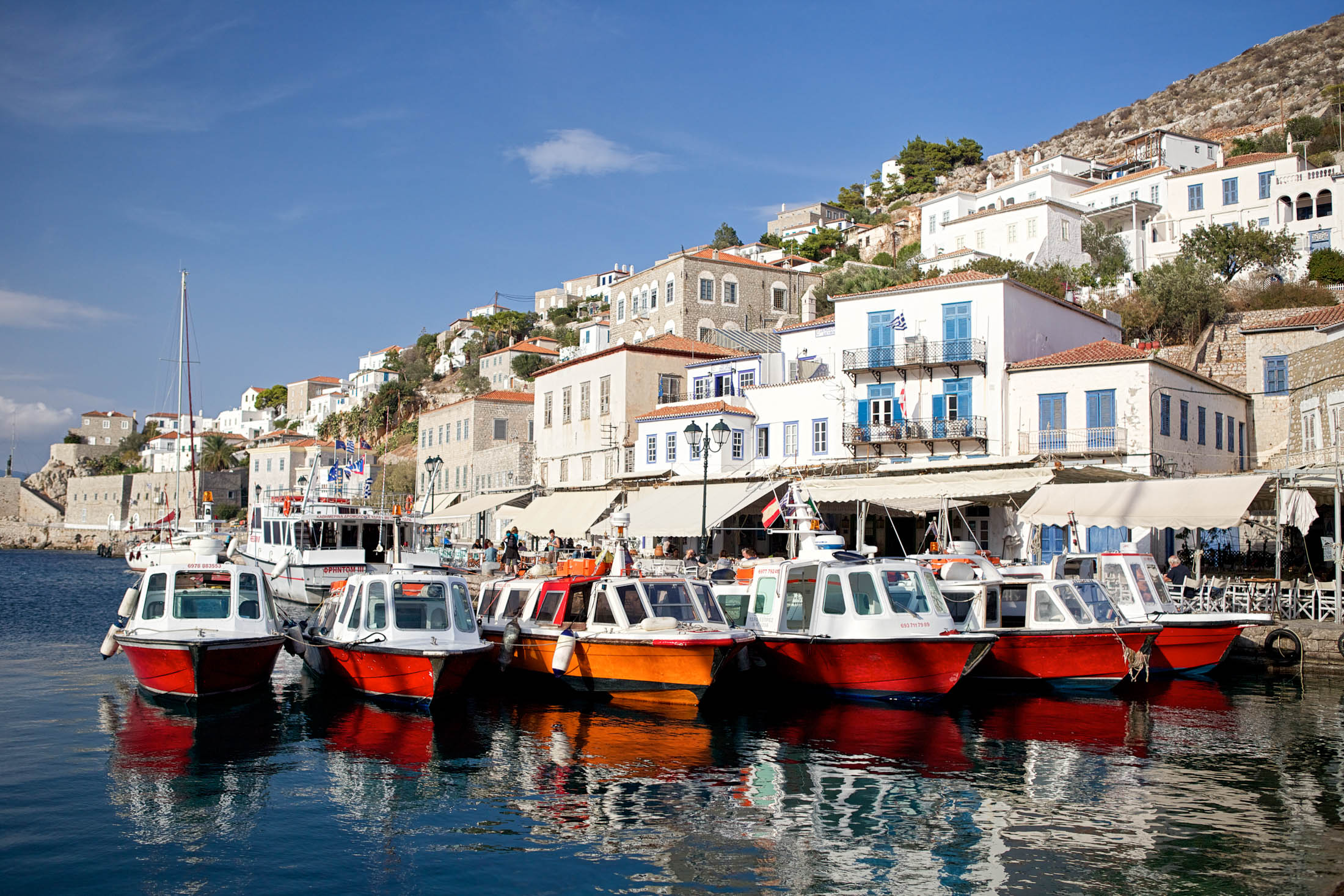 Hydra is the Saint Barthelemy of Greece, except donkeys provide transportation instead of Mokes. (Motorized vehicles are prohibited island-wide.) Some Athenians zip here for lunch; it's only about 37 miles south of the city. For decades, it's been a hideaway for Greek and international creatives and literary types. Its island architecture is colorful, the coastline craggy, and coves clandestine. It has long drawn world-class painters and sculptors to its many galleries, especially since 2009, when Greek Cypriot industrialist and art collector Leonidas "Dakis" Joannou turned an old stone slaughterhouse into a famed art venue called the Deste Foundation Projectspace Slaughterhouse. An installation by American artist Jeff Koons—who decorated Joannou's 115-foot yacht with an eye-catching geometric design—was supposed to debut there this summer but has been postponed until 2022 because of the Covid-19 pandemic. An as-yet-announced artist will fill the spot; previously featured artists have included Kiki Smith and Kara Walker.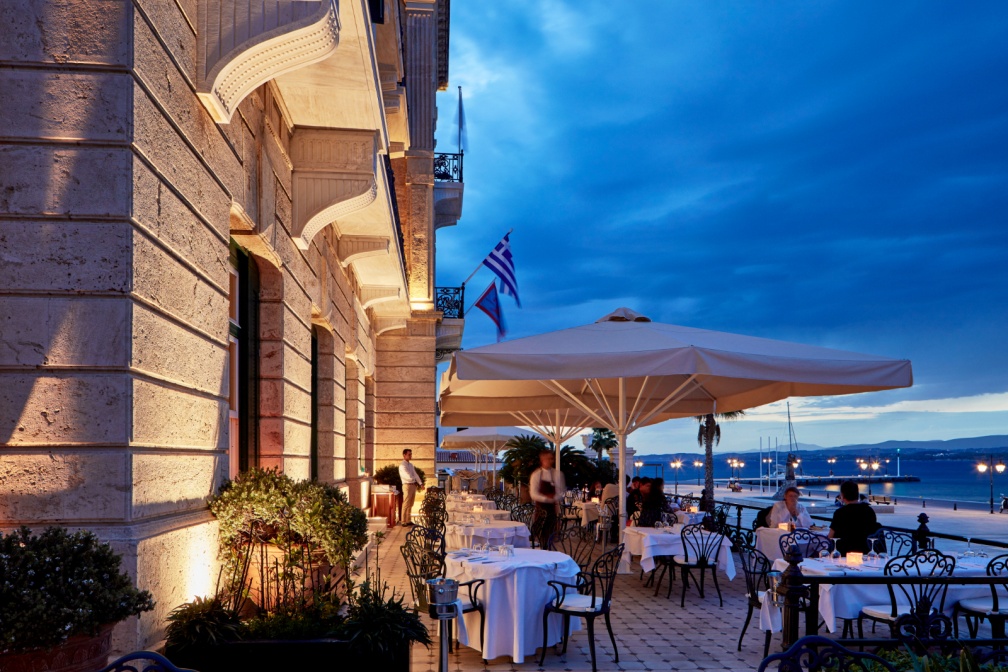 The harbor at Hydra Town is lively with yachts and people-watching spots, many serving worthy indulgences. At ocean-view cocktail bars such as Hydronetta, you can sip fruit cocktails and howl like a wolf during full-moon parties; restaurants such as the aptly named Sunset offer cliffside views with a menu of simply-prepared, just-caught delicacies such as sea urchin, prawns, and grilled giant squid.
Sail from there to the ancient stone marina on Spetses, a carefree (and car-free) island with sandy beaches such as Zogeria, which is backed by pine trees. The island's Spetses Museum and Museum Bouboulina Spetses are each set in centuries-old mansions that contain relics from ancient times as well as evidence of the town's medieval riches. Nearby, the waterfront Palms Bar at the historic five-star Poseidonion Grand Hotel serves elegant snacks and cocktails made from Greek liqueurs and herbs. Watch the sun go down from a stool at the marble counter or at a table or high-top on the seductively lit patio, flanked by palm trees and overlooking the sea.
The Ultimate Yacht Trip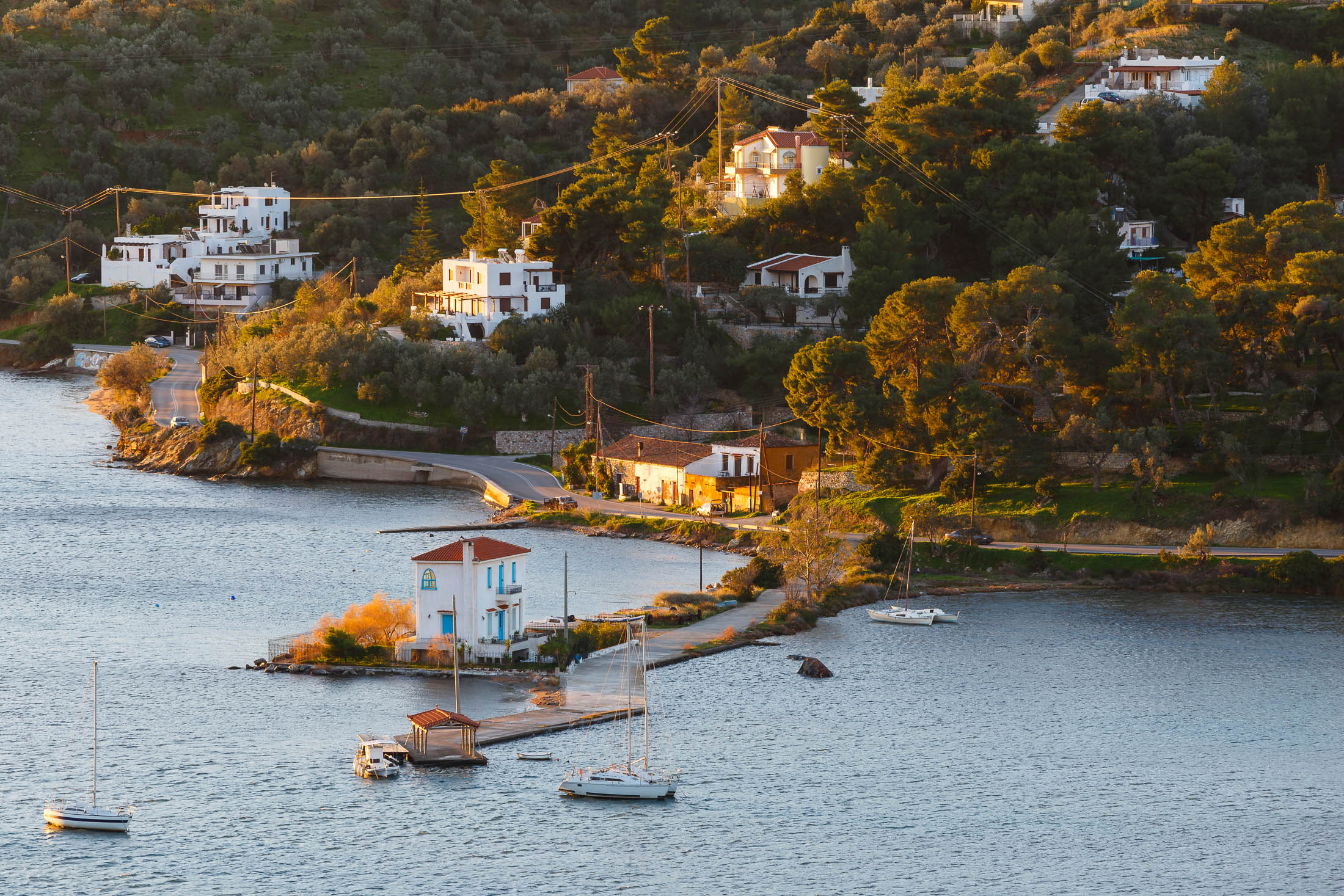 With a superyacht, you can embrace deeper, farther-flung explorations of the Peloponnese coast and islands. From Spetses, for instance, you might head north into the Saronic Gulf, making your way to Poros, which is separated from the mainland only by a narrow channel and packed with traditional tavernas. Hike into the Lemonodasos (lemon forest) opposite the main port to find yourself in a huge grove with tens of thousands of lemon trees. Along the way, stop to paddle board or windsurf in one of the island's sandy coves, each with a beach bar and its own quirky personality. Take Love Bay, whose fine pebbles and sand abut crystal-clear sea on the southwestern side of the island. The "bar" there is no more than a fridge filled with Mykos Lager and a freezer for ice.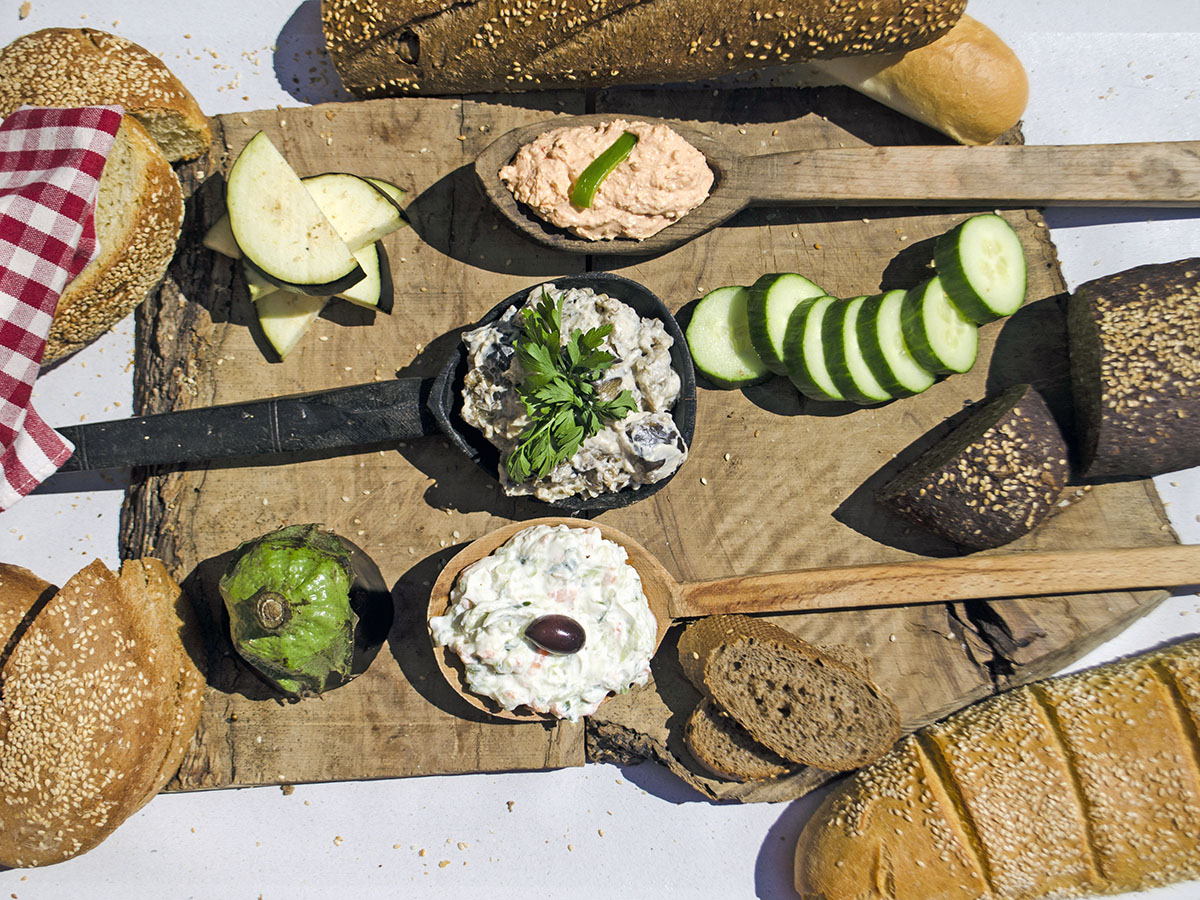 Smack in the middle of the gulf, you can drop anchor alongside colorful fishing boats and fancy yachts in Aegina, a haven for its calm waters and pistachio orchards. Those nuts, designated for their protected origin and rated as some of the best in the world, can be sampled in dishes throughout the island's restaurants—many of which participate in an annual pistachio culinary festival. Among the top options: the spaghetti with pistachio pesto at the stone-walled, modern Greek restaurant Kappas Etsi and pistachio mojitos at the waterfront Musik-Café Bar.
In any event, it's worth leaving parts of your itinerary to the whim of your captain. In Greece, they're trained to know just the right spots to test out your boat's water toys and can serendipitously steer you to unspoiled gems they'd rather keep secret.
If that leads you to Moni Islet, you won't be disappointed. This uninhabited speck of land has deep, translucent waters popular with divers, as well as a native population of peacocks, deer, and seals. It's just the kind of spot where you'll feel like Gilligan—but still within reach of laid-back Greek luxury.