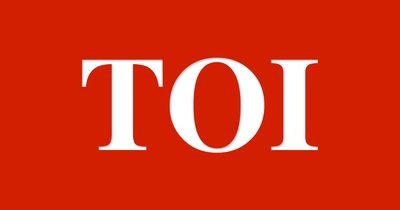 Nagpur: Even as India is currently experiencing an unprecedented surge in Covid, with caseload now touching nearly 1.70 lakh, 50% of the citizens surveyed still plan to travel during April–June 2021. Since many of them have already booked their travel and are unable to cancel unless service providers like airlines, hotels travel portals and agents cooperate, the risk of Covid-19 further worsening in the country is significant.
LocalCircles, India's leading social media platform, has been tracking travel plans of citizens since September 2020. During the latest survey conducted last week to understand what kind of travel citizens plan to undertake in the next three months, 17% said 'holiday destination', 24% said 'visit family and friends', and 9% said 'plan to do both of the above'. Only 45% of citizens said that they will not be travelling, and would be staying at home.
Earlier, a survey in February 2021 had indicated that a whopping 60% of citizens planned to travel this summer. With Covid second wave, the percentage of citizens saying they "will not be travelling and staying home" has increased from 29% in February 2021 to 45% now.
While summer travel may mean taking a flight and train or rental cars, many will be frequently travelling by sleeper class in trains or taking a bus to see their parents or grandparents. There were also 25% of citizens who plan to do last-minute bookings and have put their plans on hold.
"However, those who have booked, still plan to travel. This is again a major area of concern given the rapid rise in Covid cases in India in the last 30 days, and if 25% of Indians proceed with their travel plans during summer, it could be extremely difficult to contain Covid," says Sachin Taparia, CEO, LocalCircles.
The survey also indicates that flights and roads will be the most preferred mode of travel during this summer. The findings of the poll have indicated that more citizens planning to travel this summer have changed their mode from railways and the road to flights in the last one month.
While state or district level lockdowns will lead to some restrictions and cancellations and some more people may cancel their travel given the rise in cases, a sizeable percentage may still proceed with their travel plans.
LocalCircles has appealed to the central and state governments to carefully study these inputs and bookings data for flights, hotels, trains, and buses and take necessary action so either such travel is restricted and whatever is permitted is only after following Covid protocols.
FacebookTwitterLinkedinEMail