4 min read

Rising coronavirus infections and fears over new Covid variants could put summer holiday plans in jeopardy, ministers have suggested.
Defence Secretary Ben Wallace said ministers "can't be deaf and blind" to rising infection rates across Europe as he hinted that restrictions on foreign travel could continue into the summer months.
Speaking on Sunday, Wallace said it would be "reckless" for the government to give the green light to holidays abroad as he claimed the vaccine scheme should be preserved "at all costs".
In other developments
The UK has vaccinated over half of the adult population

Lockdown-sceptic Tory MPs are planning a rebellion over plans to extend Covid powers

The EU have refused to rule out a block on vaccine exports to the UK.
Pressed on the potential for summer travel, Wallace said: "We can't be deaf and blind to what's going on outside the United Kingdom. If you look in Europe, and the increases in infections, we can't put at risk the huge amount of risk, by the taxpayer, by the NHS, by our scientists, in developing this vaccine.
"And if we were to be reckless in any way, and important new variants that put it at risk, then what would people say about that?"
He told Sky's Sophy Ridge: "We've got good direction of travel, we're getting there, and I think we need to make sure we preserve that at all costs."
His comments come after government scientists said there was a "real risk" that allowing widespread travel would increase the risk of allowing new variants of the virus to enter the country.
Speaking on Saturday, Dr Mike Tildesley, a member of the government's advisory group, Spi-M, said he believed it was "extremely unlikely" that travel would be permitted for the "average holidaymaker".
Under the current lockdown easing plans, foreign travel restrictions could be lifted significantly in late May, but the Department of Transport has already established a "global travel taskforce" to investigate how holidays could be allowed safely.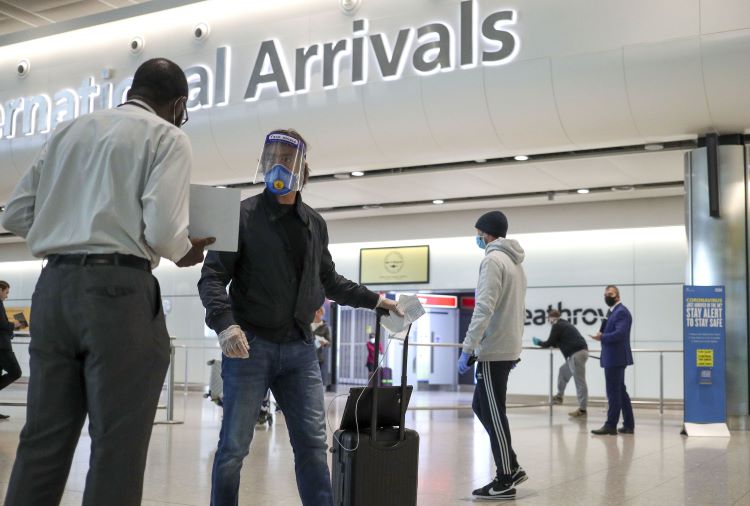 Meanwhile, shadow foreign secretary Lisa Nandy suggested her party would back the approach to avoid the vaccine programme being "unravelled".
"We're all desperate to go on holiday, but we've got to proceed with caution," she said.
"We can't allow the good work that's been done by the vaccine rollout to be unravelled by unlocking too quickly, or by failing to secure our borders.
"We've seen problems with that in the past."
And she added: "I haven't booked a holiday for this summer and I won't be doing so, I don't think we are there yet."
Fears over the impact of foreign travel come amid a resurgence of cases in some European countries where vaccination rates remain low.
But despite calling for "calm" between EU and UK leaders over the ongoing vaccine supply row, European Commissioner Martine McGuinness said the EU had not ruled out a ban on vaccine exports to the UK.
In an interview with the BBC's Andrew Marr, she said: "What's terribly important is there is an increase in infections across Europe, but the leaders will meet this week and they will make an assessment of the current situation about the roll-out of vaccines."
She added: "Everything is on the table but there is no decision. It was really important that we found out what was happening in relation to vaccine production.
"We do need to have a global view of where vaccines are being produced."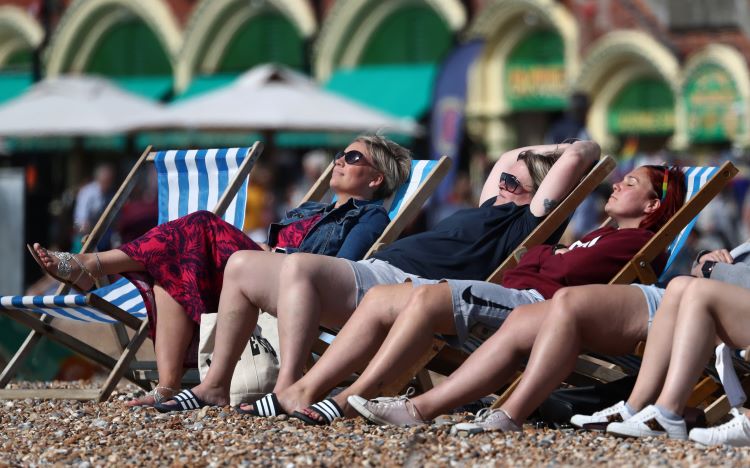 And she claimed EU citizens were "angry and upset" at sluggish vaccine programme.
"Both the EU and the UK have contracts with AstraZeneca," she said.
"My understanding is that the company is supplying the UK but not the European Union, we are supplying the UK with other vaccines, so I think this is about just openess and transparency and addressing citizens concerns."
She added: "Frankly, none of us have had a great Covid. I think all of us should put our hands up and say we were not prepared for this global pandemic, we did not do our best at the beginning but we are doing our best now to protect our citizens."
But hitting out at the comments, Wallace said the approach would be "counterproductive".
"The Commission know, deep down, the world is watching what happens," he said.
"The grown-up thing would be for the European Commission – and some of the European leaders – to work together and roll out that supply".