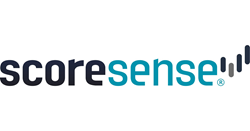 We are all aware that COVID has had an effect on family travel this year, but the research is still a bit of an eye-opener…

DALLAS (PRWEB)
December 20, 2020
A new research report revealed that 72% of Americans have made drastic changes to their holiday travel plans due to the COVID-19 pandemic. Commissioned by ScoreSense® and conducted by the research firm PeopleFish, the report also touches on the pandemic's impact on family gatherings and business holiday parties. Indeed, two thirds of the 987 people surveyed for the research shared that they had to cancel plans to see family for the holidays this year.
Key Findings

    67% of all consumers had to cancel plans to see family for the holidays this year.

    Half of consumers (including 60% of men and 63% of those in Gen Z) had other plans outside of family plans that were canceled.

    29% of businesses are still planning a holiday party, and 78% of consumers plan to attend those parties. Men and members of Gen X are most likely to attend.

    39% of all consumers, including 53% of Millennials and 45% of all men, work from home during the pandemic.
"We are all aware that COVID has had an effect on family travel this year, but the research is still a bit of an eye-opener," said a spokesperson for ScoreSense. "The pandemic is really changing the way we live and celebrate or lives together as families."
Overall, the pandemic has changed travel plans to a dramatic extent. Plans are being changed due to age and other factors, accrued paid time off is increasing but is unable to be used, and people working remotely often have to use their PTO even when working from their travel destination. Americans are dealing with restrictions and rules that are causing a great deal of distress this holiday season.
Full research report here: https://www.scoresense.com/study-covid-19-holiday-travel-plans/
About PeopleFish
All figures, unless otherwise stated, are from PeopleFish. This study was conducted in November 2020 among a sample of 987 consumers in the United States aged 18+. The margin of error for total respondents is +/-3.1% at the 95% confidence level.
About ScoreSense
ScoreSense (https://www.scoresense.com), developed by One Technologies, LLC, serves as a one-stop digital resource where consumers can access credit scores and reports from all three main credit bureaus—TransUnion®, Equifax®, and Experian®—and understand what is most affecting their credit. As part of its mission to deliver information and insights which enable consumers to keep their finances and families secure, ScoreSense provides customers with cutting-edge credit monitoring and ID theft protection to safeguard and maintain their credit. These products include $1 Million Identity Theft Insurance to help offset the high cost of repair should identity thieves strike.
Share article on social media or email: